Bycoin Cross Chain
How to create a multi-chain wallet by Bycoin
Create a new wallet
A new wallet creates ETH and BTC multi-chain wallets by default, with no action required. BTC and ETH addresses are available in the wallet settings, as shown below: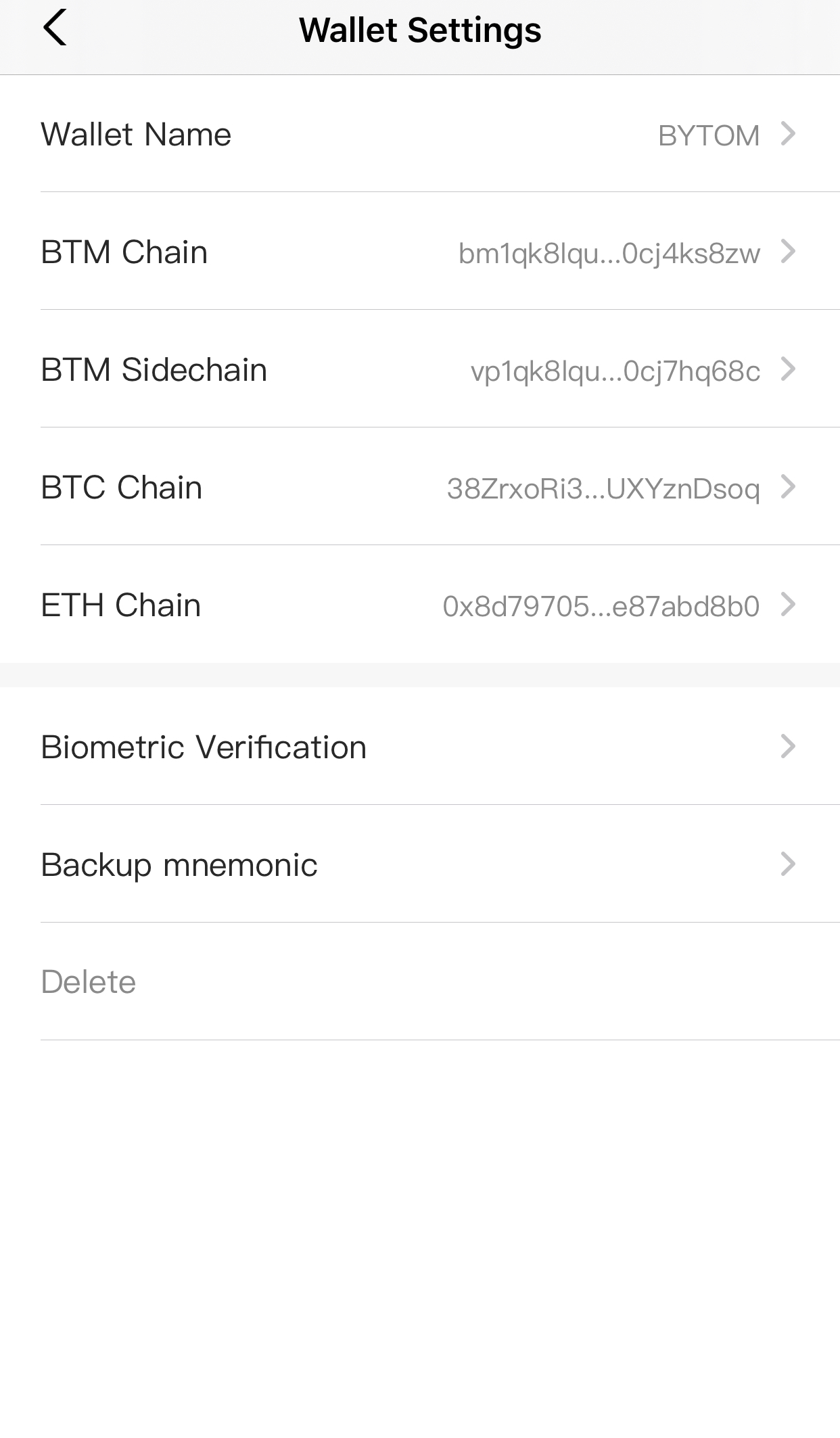 Create by an existing wallet
First, you need to upgrade to V2.1, go to the main chain page, find wallet settings, we only see the main chain and side chain addresses now.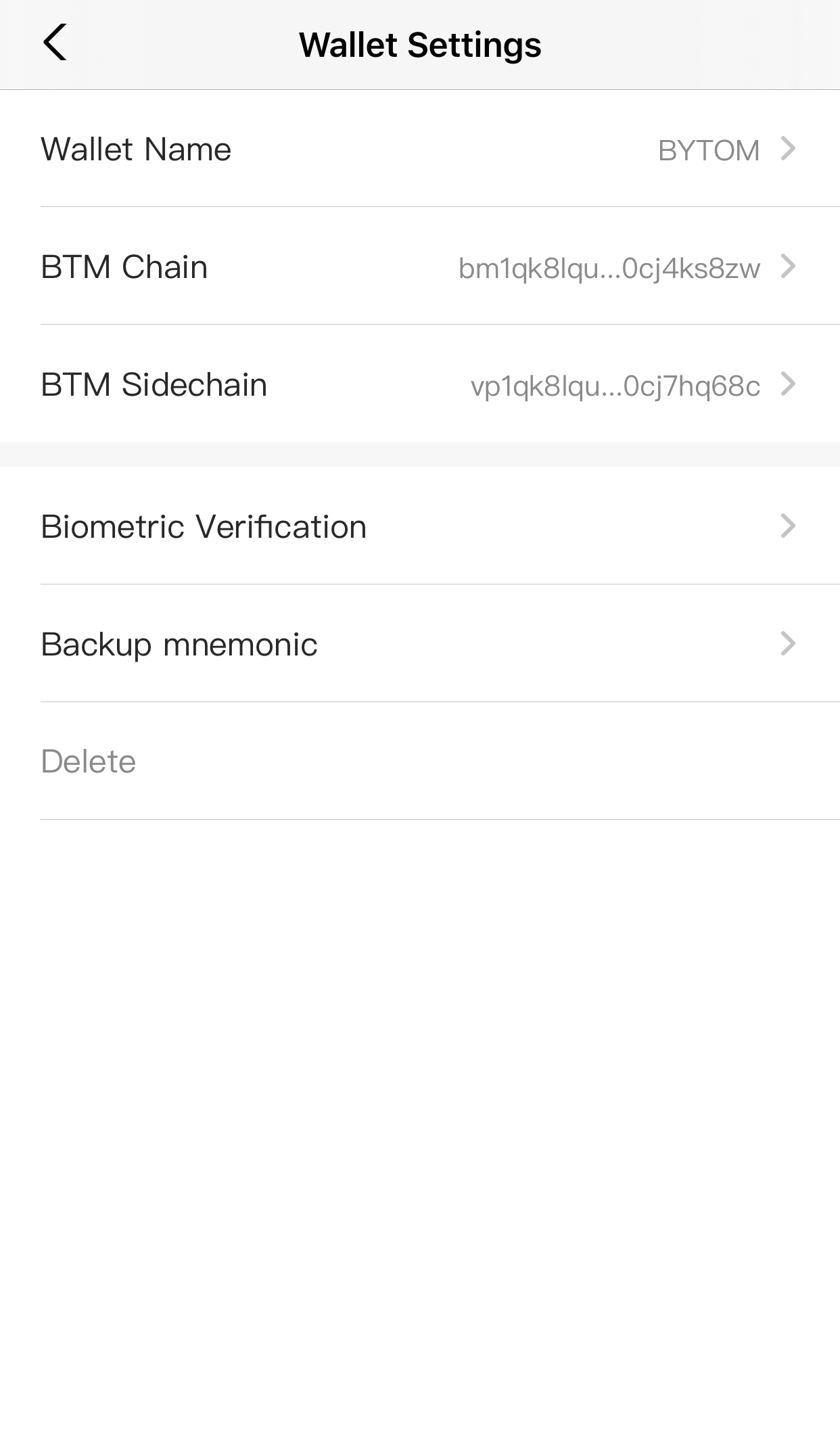 Go to the main chain page and click on BTC and ETH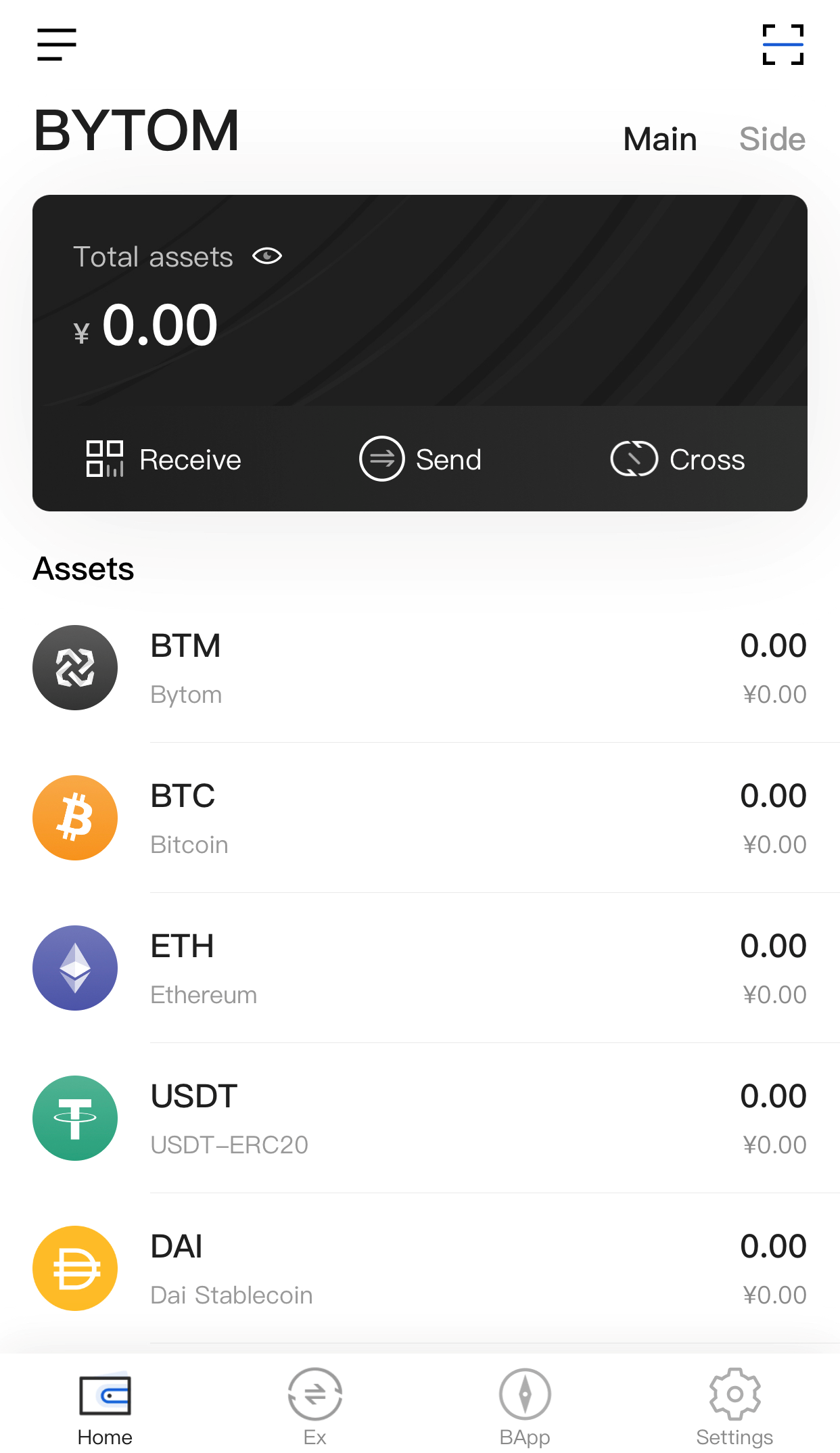 Enter the password to create a BTC and ETH multi-chain wallet, enter the wallet settings page, we can see the addresses of BTC and ETH (after creating the ETH address successfully, we can see the newly added assets of USDT, DAI, and USDC)
Bycoin cross chain deposit
To transfer BTC cross chain needs to create a BTC wallet, and to transfer ETH and other ERC-20 assets cross chain need to create an ETH wallet, please refer to How to create a multi-chain wallet by Bycoin.
Choose the main chain, enter the settings page, click on wallet management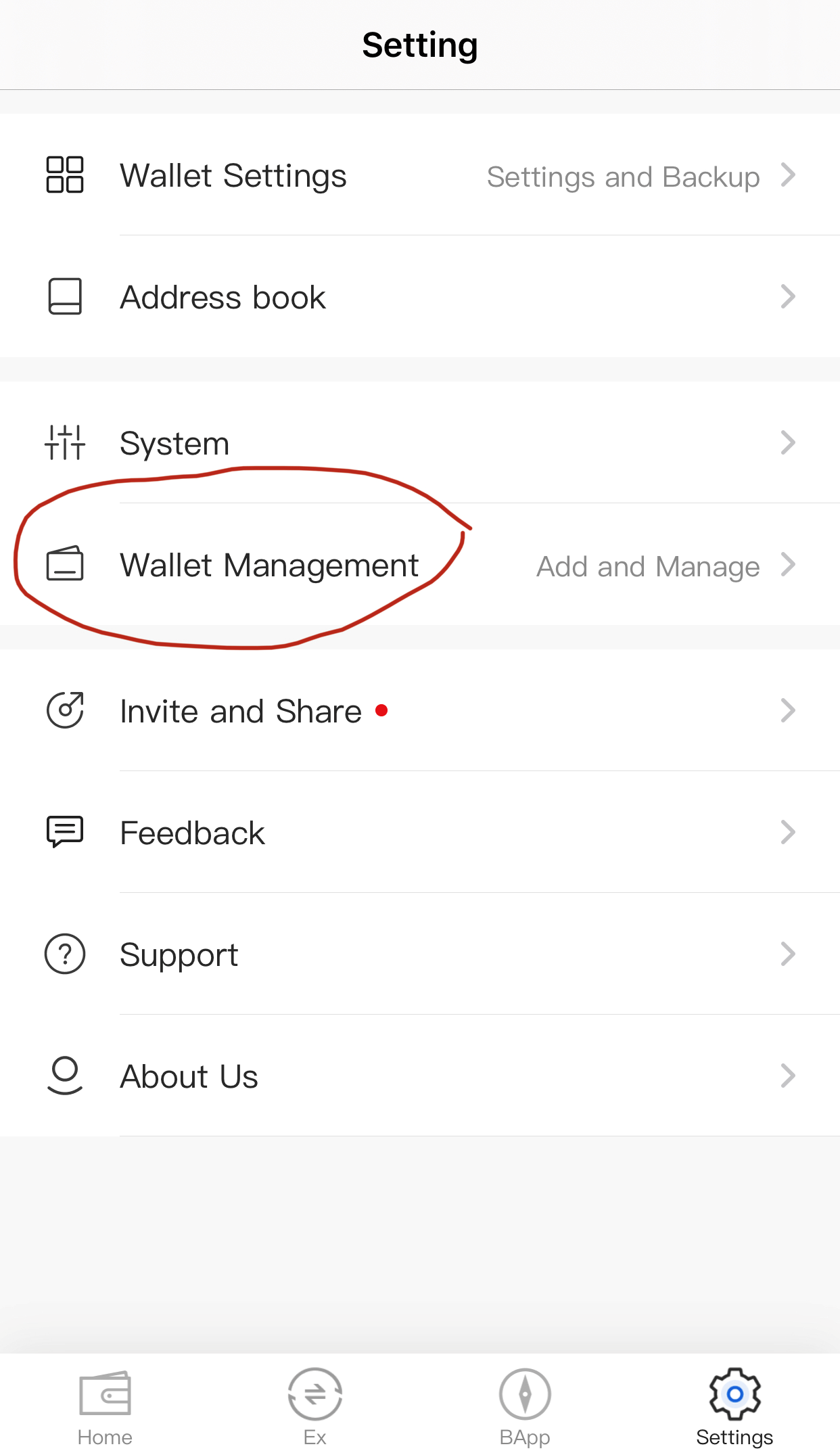 Click on wallet management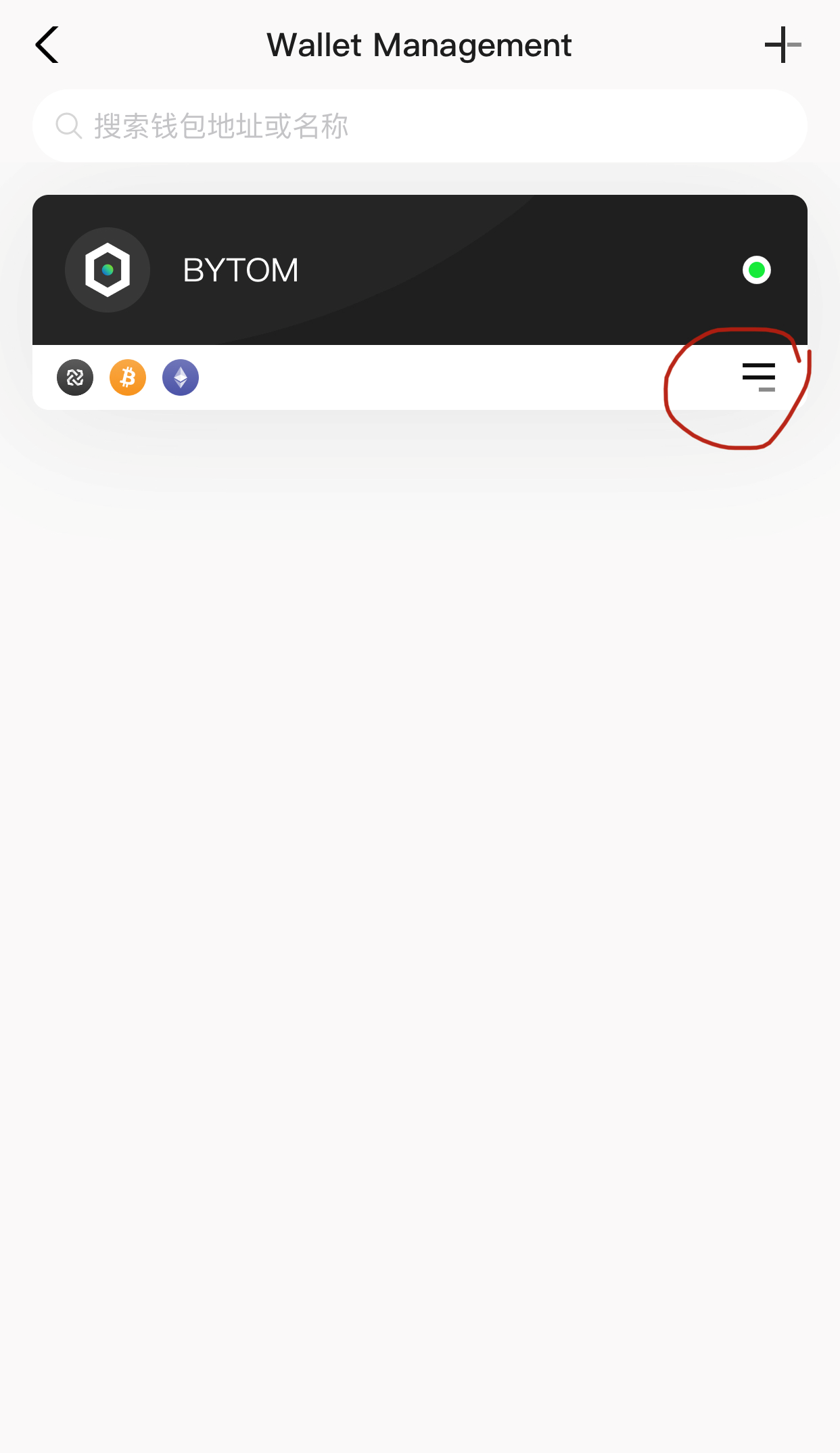 Click the button in the lower right corner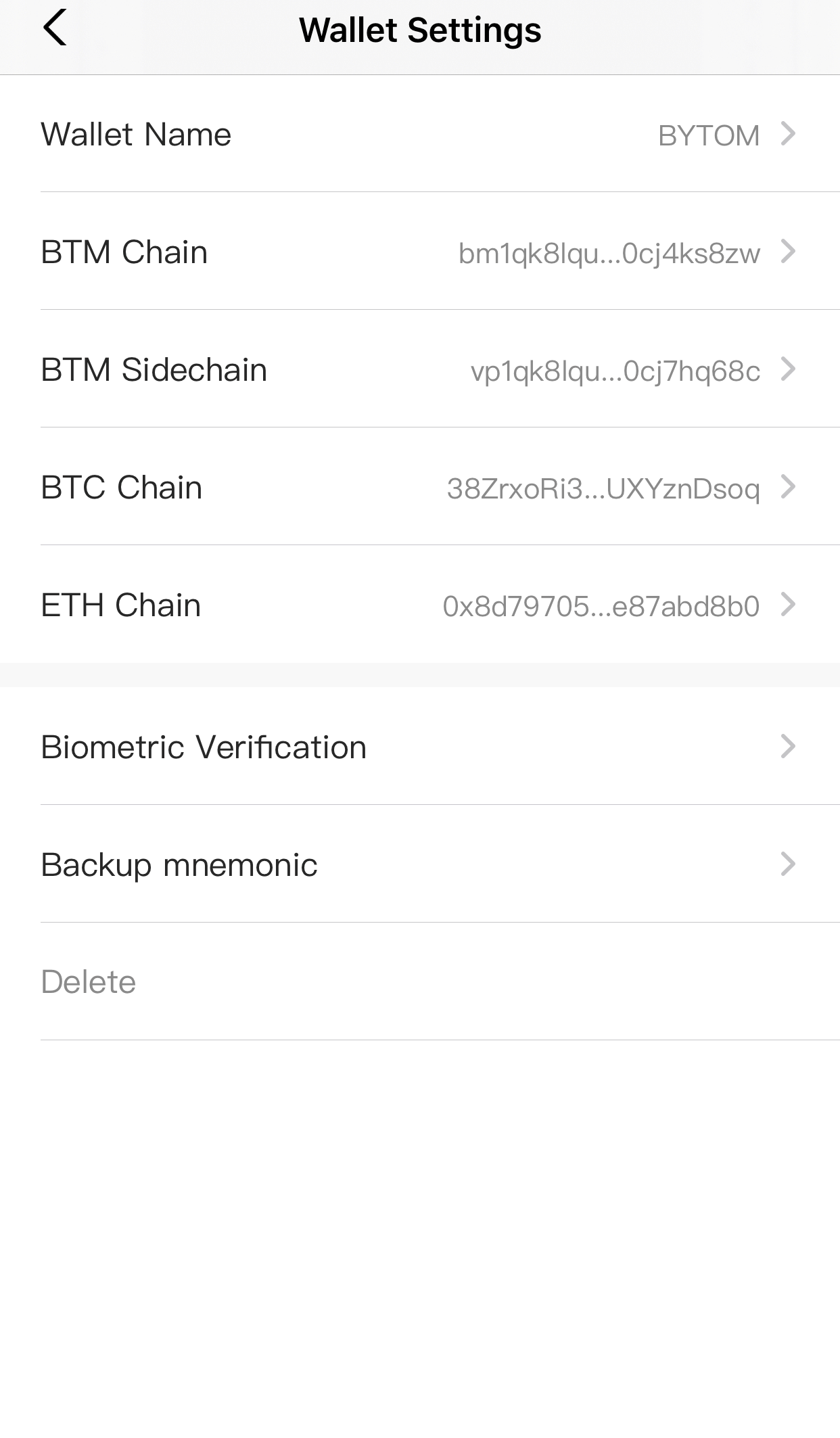 Click the coin address to deposit, deposit BTC with BTC address, deposit ETH, USDT, USDC and DAI with ETH address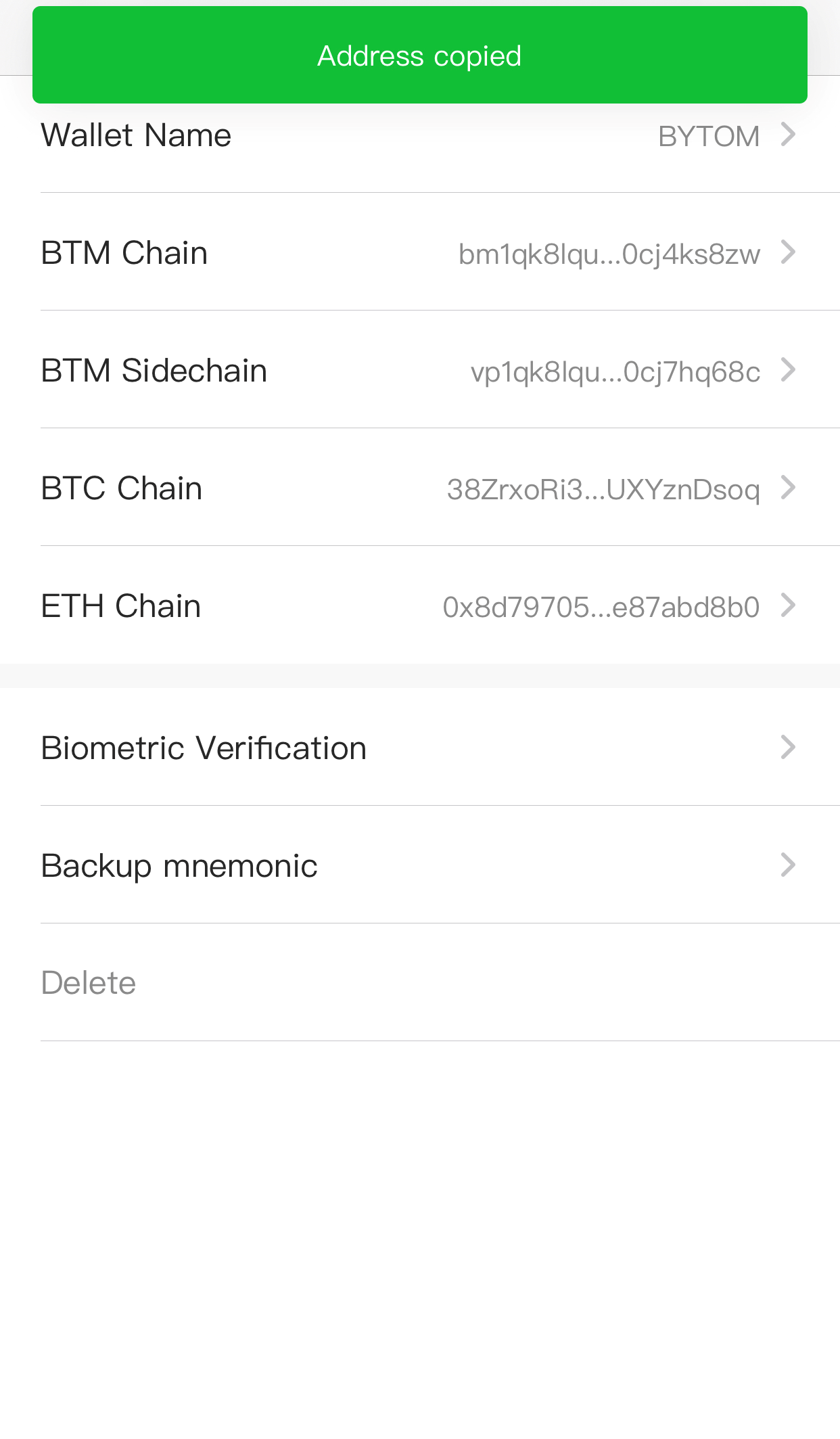 Copy the address to the place where you transfer (wallet) or withdraw (exchange) coins
Bycoin cross chain deposit
Click the side chain, enter the cross chain page, and choose tranfer to the main chain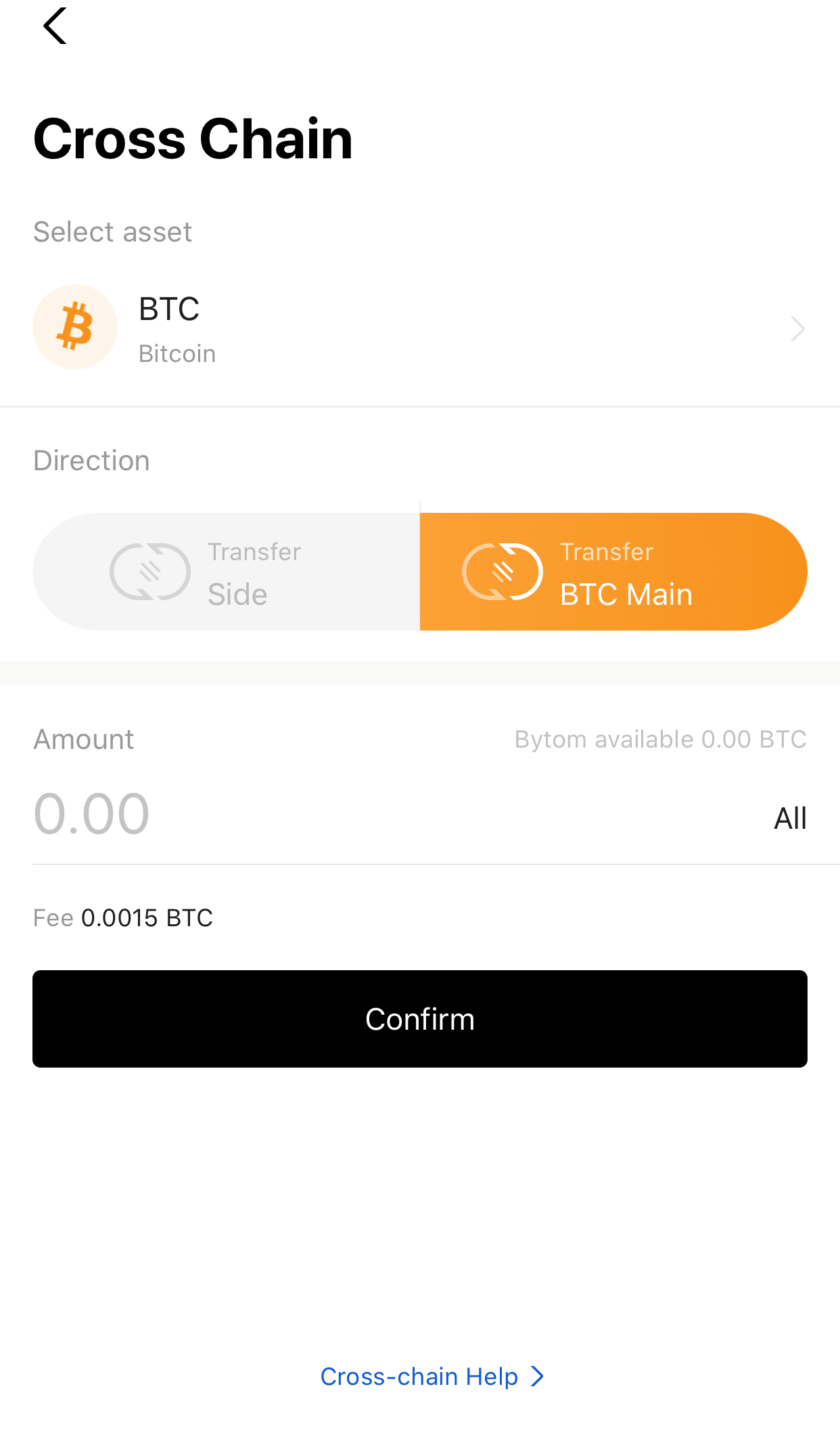 Select the assets and the amount to be transferred
Input the address
Click confirm and enter the password, then the transfer is done.
Note: Ethereum is currently congested and may take a long time to receive assets. Please be patient.
How to transfer assets from side chain to main chain
Click side chain, then click the cross chain button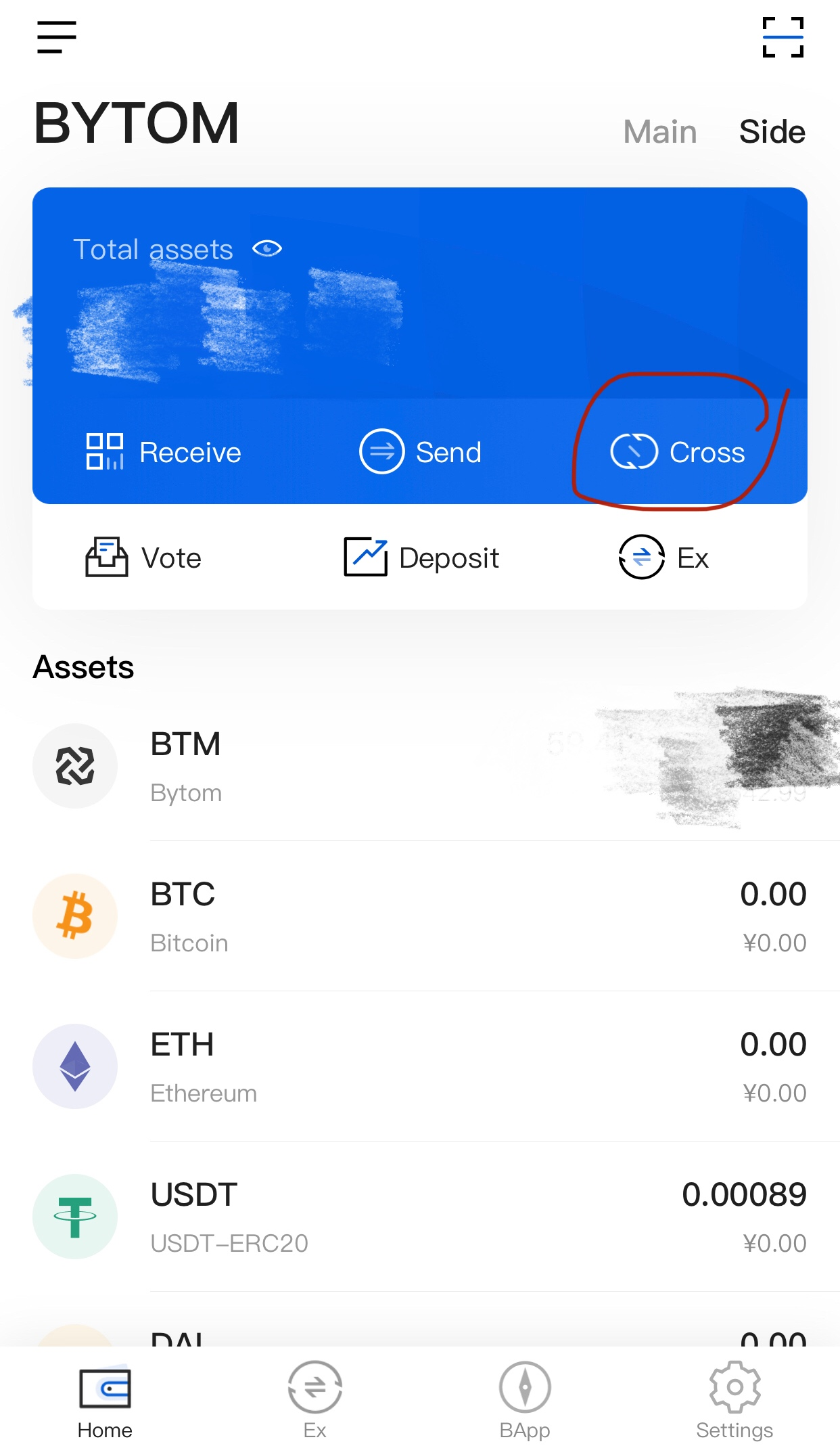 Go to the cross chain page and choose transfer to the main chain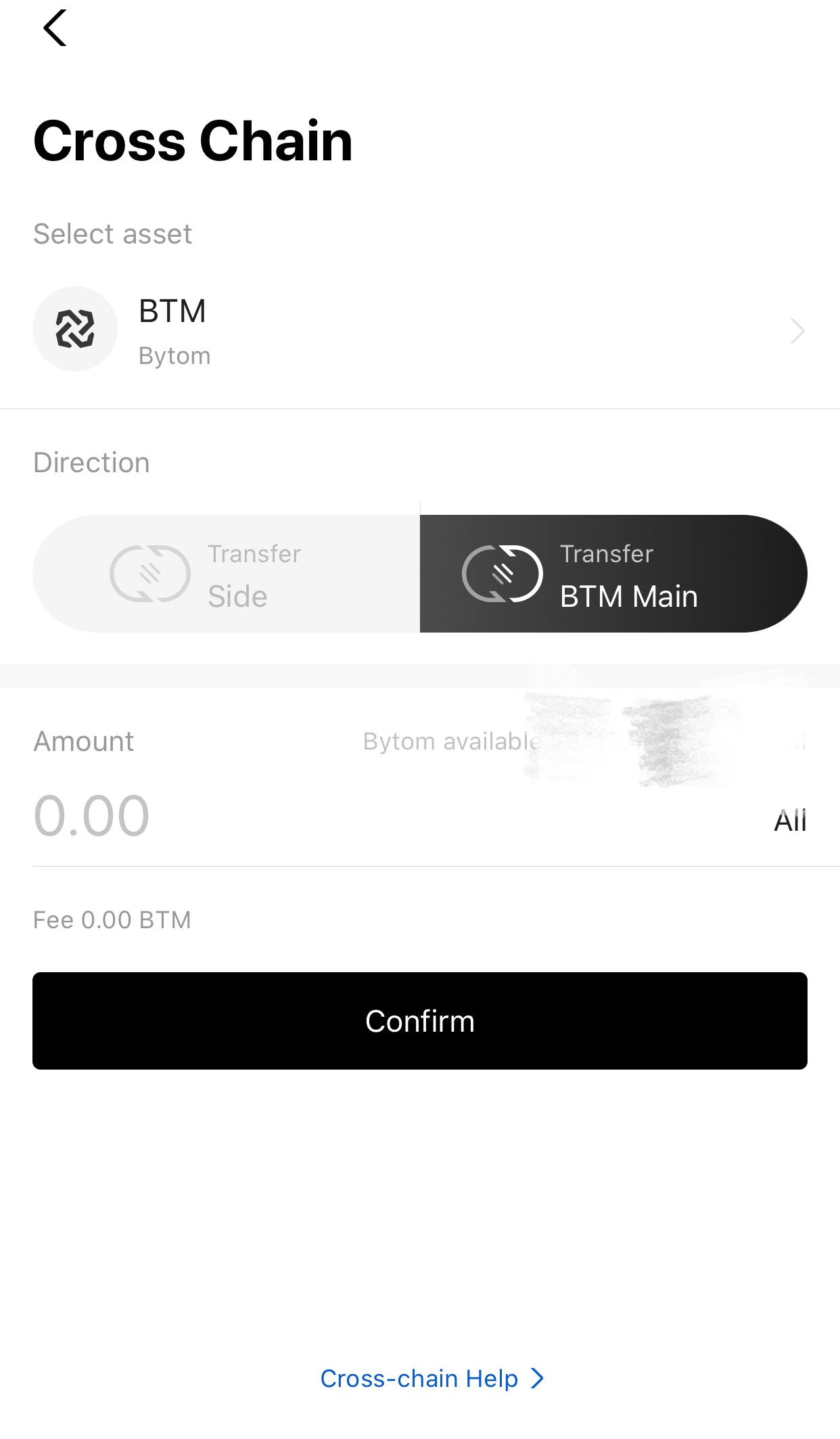 Select the assets and amount you want to transfer, click confirm, enter the password to complete the cross chain process
Cross chain tranfers need to wait for half an hour or so, after it being done, you can switch to the main chain and check the account assets
How to transfer assets from main chain to side chain
Click main chain, then click the cross chain button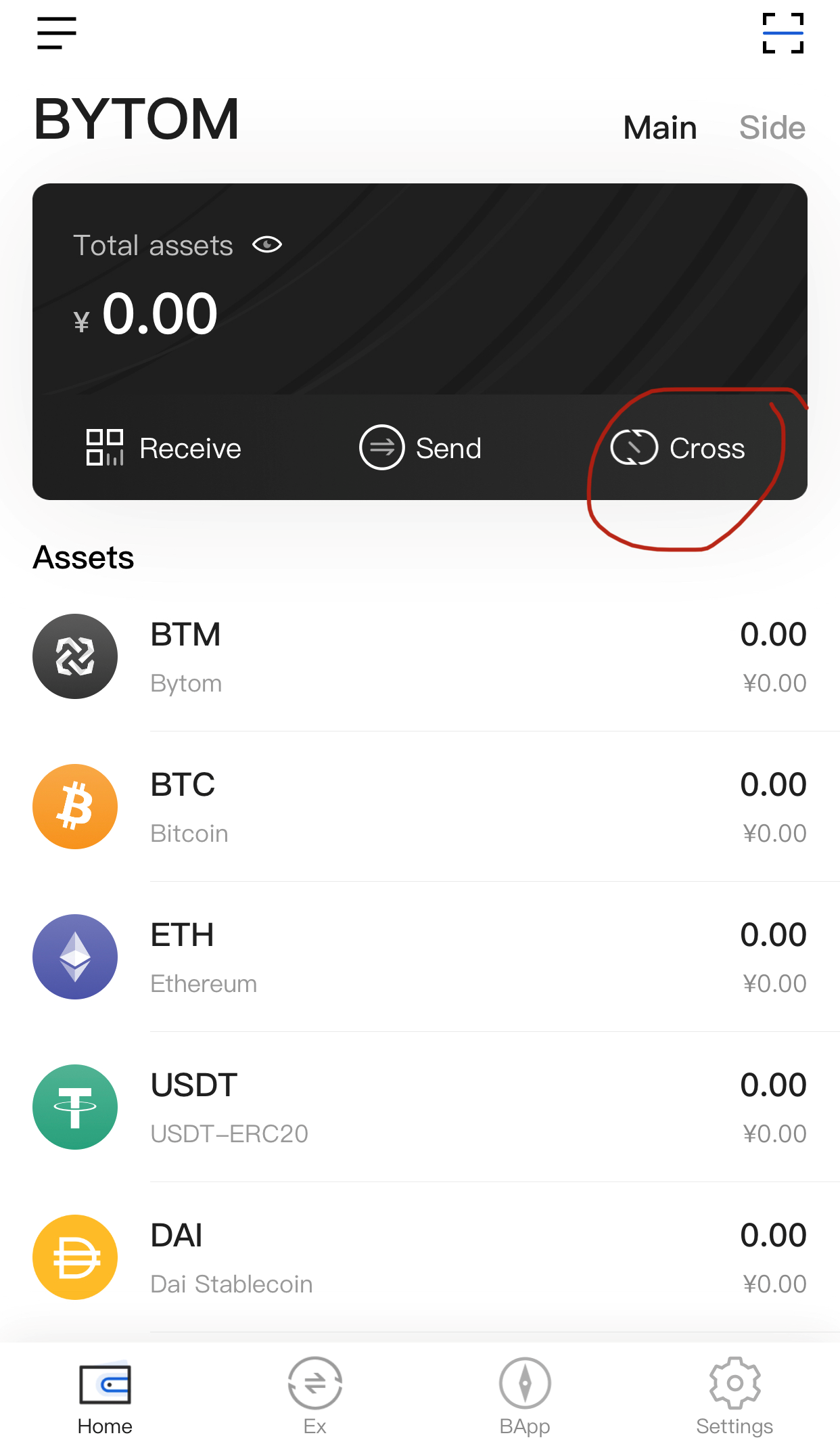 Go to the cross chain page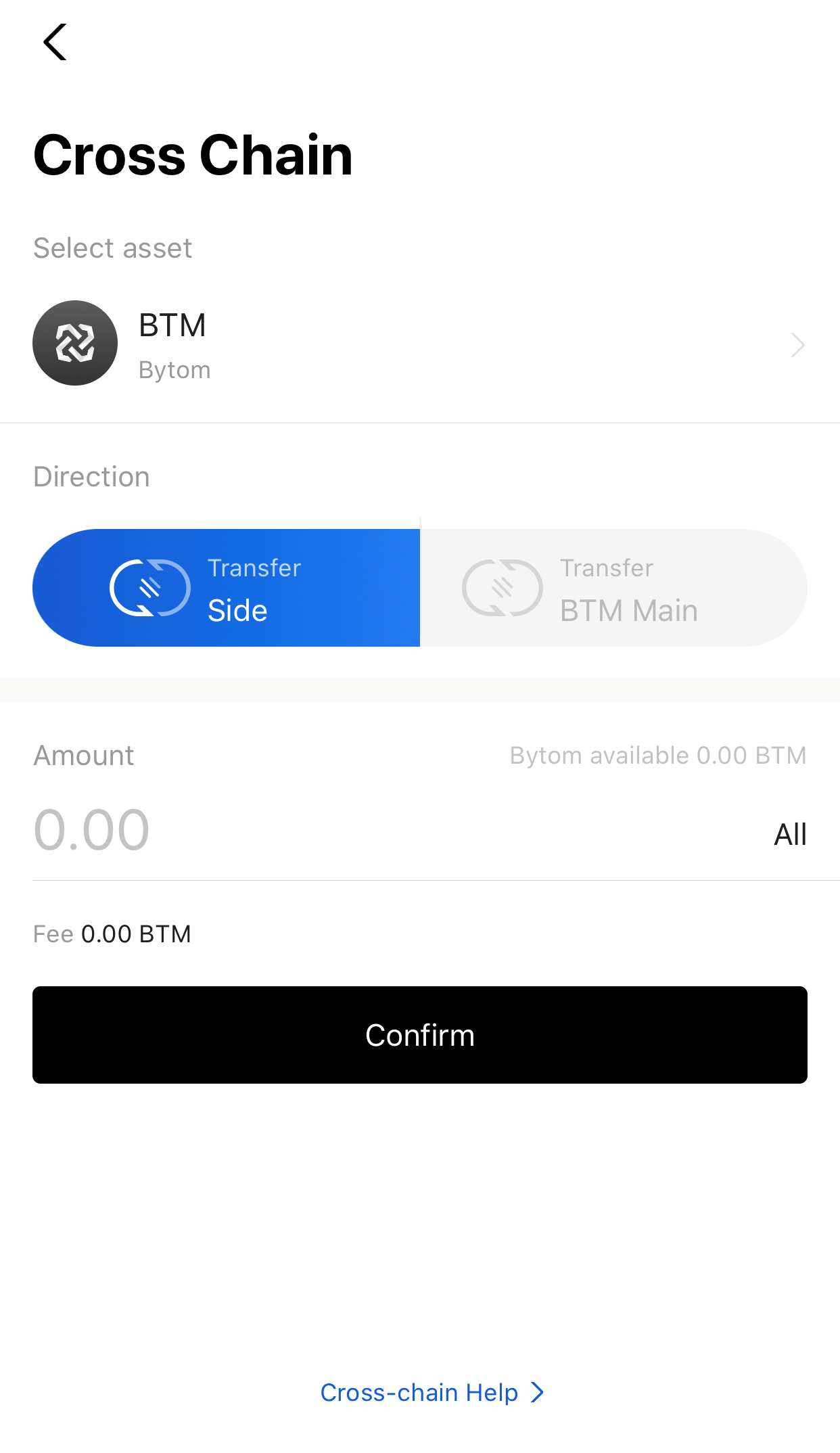 Select the assets and amount you want to transfer, click confirm, enter the password to complete the cross chain process
Cross chain tranfers need to wait for half an hour or so, after it being done, you can switch to the side chain and check the account assets